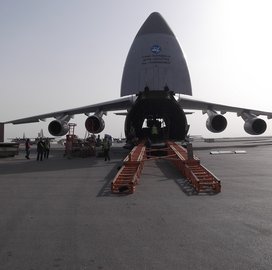 As an aviation services provider that rapidly deploys to austere and remote locations and operates under tight deadlines and great duress, SkyLink Aviation needs to stay at the forefront of aviation safety.
"Aviation is an exacting science," SkyLink CEO Dave Dacquino told ExecutiveBiz. "We fly in very unforgiving environments, so it is critical that we are a leader in promoting and assuring aviation safety."
The company is therefore heavily invested in its ability to audit its operations, aircraft and personnel to comply with the safety and compliance standards of the litany of government and regulatory bodies that regulate its industry and customers.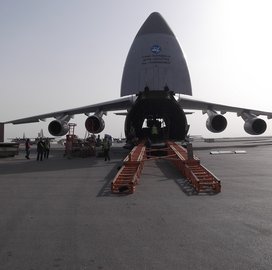 Those include standards from the Federal Aviation Administration, International Civil Aviation Organization, Defense Department, International Air Transport Association and Air Mobility Command, to name a few.
But, how does one measure safety? How do you navigate compliance for flights that start in one country and end in another? And what about carriers that work with partner airlines, what wrinkles does that throw into the process?
It turns out that safety and assurance can be a complicated, expensive and lengthy process – and if the pace of current developments for SkyLink continues, a increasingly critical one.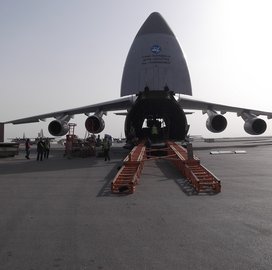 SkyLink is launching a business that aims to reduce the redundancies, costs and complications associated with compliance through a new aviation safety and compliance auditing business, slated to be fully operational the first quarter of this year.
After more than a yearlong effort, Janna Tsirul and Rikesh Damania of SkyLink's Dubai-based operations recently managed to earn an official license in the United Arab Emirates to establish an aviation consultancy in Sharjah that offers compliance and auditing services for U.S. flag and non-flag air carriers.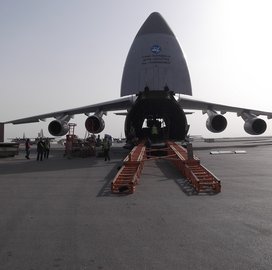 The last distinction is an important one, because carriers in the U.S. Civil Reserve Air Fleet (CRAF),  U.S. airlines contracted by the Defense Department to fly cargo and passenger airlift missions around the world, are responsible for 'sharing' their audit with their foreign subcontractors' and ensuring those subcontractors meet ICAO and DOD safety and operational standards.
A U.S. Transportation Command and U.S. Central Command program requires the domestic carrier to provide continuing surveillance of the safety and compliance of the foreign carrier and for the foreign carrier to undergo a full audit every 24 months.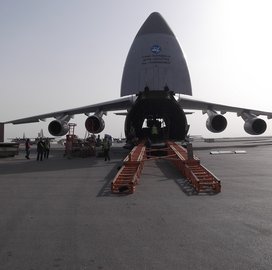 The impact on non flag carriers operations can oftentimes be great as they undergo simultaneous audits by different auditors for different customers, drawing on limited resources.
"Auditing a foreign carrier is expensive and time consuming," said Gary Hall, SkyLink Aviation's managing director for compliance and auditing services (CAS). "It is an economic strain on CRAF and foreign carriers."
Dacquino said there is another significant downside as "doing redundant audits on an airline may decrease safety, not increase or assure it, as it increases the likelihood that fatigue and complacency will set in."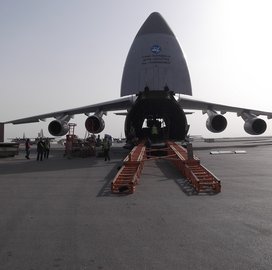 Alongside its specialization in the different international bodies' compliance regulations, SkyLink said its UAE auditors now hold business visas and are allowed to access aircraft located at Sharjah, Abu Dhabi, Dubai and DWC in the UAE, and provide continuing surveillance out of five bases in Afghanistan, where auditors have access to military ramps.
"Everything is tested and re-tested, verified and re-verified," Dacquino said. "The audits test to ensure every employee in the airline understands their role and there are mandatory checks and fail-safes if something does get outside the process."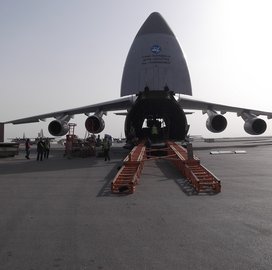 "Our processes will mirror U.S. government-established guidelines and standards for Theater Express and Multi Model cargo transport," Hall added, noting those are programs that SkyLink has more than two-years of auditing experience in.
Most recently in December 2013, representatives from SkyLink Aviation and Michigan-based cargo airline Kalitta Air visited the headquarters of the U.S. Transportation Command to discuss aviation and compliance audit sharing.
The meetings led to a Dec. 14 partnership between the two companies that enables SkyLink's compliance and auditing services arm to perform that auditing work for Kalitta Air and offer audit sharing to other CRAF carriers.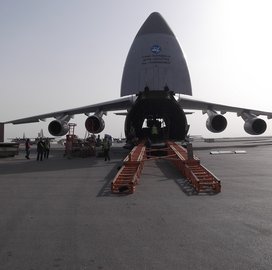 That's opened up SkyLink's ability to team up with their customers and suppliers to increase efficiency, reduce time, lower costs and – most importantly – "to keep the safety message fresh and at the forefront of everyone's daily activities," Dacquino said.
Up next are compliance and auditing services offices in Sharjah and Kandahar.
Beyond that, Hall summarized SkyLink's plans neatly. "Our vision is for CAS to provide all aspects of aviation auditing services and continuing surveillance of daily operation of air transport throughout the world."