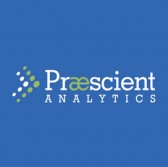 Praescient Analytics has been certified to join a Virginia Department of Veterans Services-run program that aims to help companies recruit and retain military veterans.
The Virginia Values Veterans initiative offers tools, incentives and training for Virginia companies to keep a certain number of former service members for at least one year, according to a Wednesday blog post on Praescient's website.
More than 160 organizations have been certified under the V3 program to date, according to the blog.
Bill Wall, a vice president at Praescient, accepted a V3 certificate on behalf of the company at a ceremony held in Richmond Tuesday.
"The veterans who fought our nation"™s wars over the past 13 years have already earned our gratitude and respect, now its our turn to demonstrate that respect by supporting veteran hiring with the same dedication to them that they have shown to us," Wall was quoted as saying.
Praescient has veterans making up 60 percent of the workforce and has committed to hiring eight more under the V3 program, the company says.