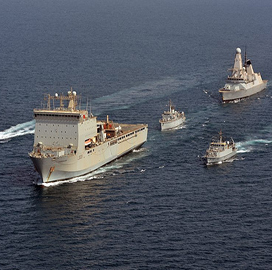 General Dynamics' Bath Iron Works subsidiary will work with L-3 Communications and Spain-based shipbuilder Navantia to create a preliminary design for the Coast Guard"™s future Offshore Patrol Cutter vessel.
The Coast Guard will select a competing team after the 18-month first phase to develop a detail design and build between nine and 11 ships for the planned 25-ship class, General Dynamics said Friday.
Eastern Shipbuilding Group and Bollinger Shipyards Lockport LLC are also competing to help build the OPC ship.
OPC is intended as the replacement for the Medium Endurance Cutters.