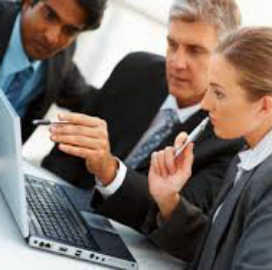 A-T Solutions will help The Mayvin Consulting Group form a business development approach to winning prime and subcontract awards under the General Services Administration's Mentor Protege Program.
GSA launched the program in 1991 to expand marketplace participation of small businesses by partnering them with larger businesses, A-T Solutions said Thursday.
 "As a former small business, A-T Solutions benefited significantly from being a protégé, and we look forward to giving back in a similar way," said Dennis Kelly, CEO of A-T Solutions.
"We welcome the opportunity to help Mayvin continue to grow and succeed for our government."
Mayvin, an Alexandria, Va.-based consulting firm, provides project and budget management work to federal government clients and has worked with A-T Solutions on other projects.