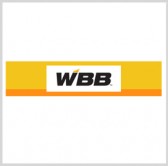 Whitney, Bradley & Brown has won a potential three-year, $13.9 million contract to provide support services to a U.S. Marine Corps data operations unit, SEAPOWER Magazine reported Tuesday.
The magazine reports WBB will lead a team that includes ManTech International and OSU-University Multispectral Laboratories to work with the USMC Information Operations Center in Quantico, Va.
David Wilkinson, WBB manager for cyber requirements, said the WBB team will work to fully integrate IO in the Marine Air-Ground Task Force's standard operational framework, according to the magazine.
The Information Operations Center oversees IO planning, training and readiness programs across the branch.