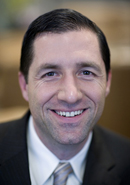 A Dice.com survey says 73 percent out of 900 responding hiring managers and recruiters plan to hire more technology professionals in the first half of 2014, NextGov reported Thursday.
Brittany Ballenstedt writes that that 24 percent of respondents predict tech hiring in the first half of the year will be "substantial," up from the 19 percent recorded from the previous six-month period.
Three-fourths of the respondents added that there is no likelihood of layoffs within their organizations, an increase from the last six months' figure of 65 percent.