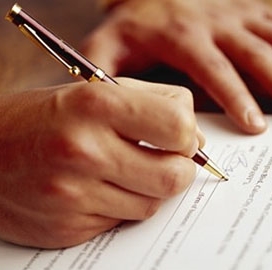 Executives at some information technology contractors identified sequestration, tougher regulations and the government shutdown as factors affecting the industry in 2013, CRN reported Thursday.
"The reality is the government contracting community [got it] harder than … federal employees," Steve Halligan, chief operating officer at n2Grate Government Technology Solutions, told CRN.
Sarah Kuranda writes that sequester cuts have forced many contractors to re-prioritize their portfolios.
"It's more the sequestration. I think that's what's happening is that we've had really smart CIOs that realize this year is not a one off," Dan Hushon, chief technology officer at Computer Sciences Corp., told the publication.
Mike Humke, Ingram Micro vice president for vertical markets and public sector healthcare, said smaller businesses have expanded into complementary markets to sustain business, CRN reports.