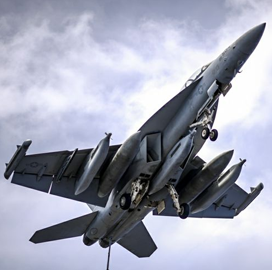 Northrop Grumman has completed the delivery of 100 airborne electronic attack kits to Boeing, the prime contractor of the U.S. Navy"™s Growler aircraft program.
The AEA kit is built for troops to target the enemy"™s communication and air defense systems, Northrop said Tuesday.
Doug Shaffer, director of information operations and electronic attack at Northrop Grumman Aerospace Systems, said the airborne electronic attack technology is intended to help warfighters protect the country from threats.
The AEA system comprises of wing tip pods and gun bay pallets, antennas and receivers.
The jamming system receiver works to detect and analyze targets and the communication countermeasures technology functions to intercept and process signals.
Northrop manufactured the AEA kit components at its facilities in Bethpage, N.Y., St. Augustine, Fla. and Baltimore.