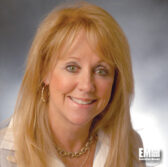 Lynne Chamberlain serves as vice president of business development for Red Hat's public sector.
The more than 20-year industry veteran has been at Red Hat since 2004 and has previously held leadership roles at Unisys, HP and NetApp.
In her Q&A with ExecutiveBiz, Chamberlain discussed her work with systems integrators, some of the newest cloud offerings at Red Hat and how open source is poised to change the federal information technology landscape.
ExecutiveBiz: What do you do in your role as the head of business development for the public sector?
Lynne Chamberlain: The position of business development is thought of differently throughout public sector technology companies and amongst system integrators (SIs). Within Red Hat, business development supports both SIs' infrastructure, which is called "Sales To," and teaming with them on programs, which is called "Sales Through."
At Red Hat, my team markets to the large SIs like Lockheed Martin, Northrop Grumman, Raytheon, General Dynamics, etc. We sell Red Hat's solutions, products and services both internally to them, through the CIO's office, and on major contracts and/or programs that they're pursuing within the federal government and the broader public sector.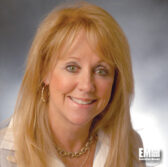 My team consists of 12 people. Most of them are Business Development (BD) Directors that have come from technology and or SI industries and have, on average, more than 25 years of experience. The average tenure at Red Hat for each person is five years. The team is established and has a successful track record of working with SIs.
Our team includes technical architects that support the BD process, inside sales, and marketing professionals. The BD Director's goals are based on closing business within the SIs' CIO's office, and the closure of major programs identified during the beginning of the Red Hat's year.
ExecutiveBiz: What are you excited about moving forward in the industry?
Lynne Chamberlain: Red Hat has a number of new products—ones that the SIs have recently standardized on, and ones we have seen a lot of success with. For example: Red Hat CloudForms and Red Hat Enterprise Linux OpenStack Platform. Platform-as-a-Service (PaaS) and cloud are leading the business solutions being implemented by GSA and DISA, and the Intelligence Community; with their most recent C2S program. Cloud is solidifying itself as the next wave of technology that is here to stay, and most of the government and SIs have embraced it.
CloudForms provides the SI community and their government clients with self-service provisioning and management. This means SIs can request a provision, deploy, operate and manage their services—configured with an approval process. This makes it easy for the SIs to support the cloud infrastructure and enables governing, tracking and compliance. All compliance and standards require policy-based controls, which are important in the government space today.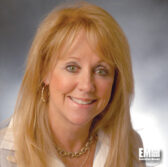 One of the most important requirements the cloud environments is to provide cost allocation and chargebacks. Most Integrators, Telcos, and hosting companies require it. For Red Hat, this feature has proved to be very successful. It also provides a workload life-cycle management, which discovers, accesses, classifies and monitors, and tracks virtual machines in any state, which is equally critical in the cloud environment.
CloudForms also provides capacity management of resource allocation. For example, it actually provides IT with advanced capacity planning, which a lot of companies don't have. It provides a sophisticated resource management capability that includes trending and alerting. All of these capabilities are really important in the cloud environment today. CloudForms is the solution of choice.
Another successful new announcement for Red Hat is our award-winning  offering called OpenShift. The SI's are prototyping and using OpenShift in many major and key programs they are pursuing.
OpenShift is Red Hat's PaaS. It allows developers and SIs to quickly develop, host, and scale applications in the cloud environment. With OpenShift, you have a choice of offerings, which include online, on-premise, and open source project options.
ExecutiveBiz: What agencies and branches are you looking to target with those offerings?
Lynne Chamberlain: GSA, FedRAMP is in the forefront of the cloud direction. John Keese's company, Autonomic Resources, was one of the first companies to obtain a FedRAMP certification with the GSA, and they use Red Hat products within their solution offering. In addition to FedRAMP; DISA, Department of Interior, CIA, and many other government agencies are introducing their own cloud RFP's. Red Hat's open source solutions are installed in most all government agencies today, which positions us to be successful in most all cloud procurements.
The Red Hat's sales organization sells to the end-user government agencies to include DOD, Civilian, and the Intelligence Community. Our Business Development team works with the SIs. Together, Sales and BD market to the entire public sector market. The SI's and government agencies are cost-conscious, and they are required to meet service-level agreements while looking for a substantial cost savings. Red Hat provides them this with our new cloud offering.
Red Hat acquired a company called Gluster about two years ago. It's technology is an open, scale-out, software-defined data platform for customers with on-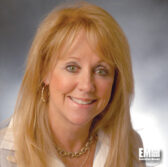 premise, virtual, and cloud environments. It enables global access to their data, eliminating storage silos. Red Hat works with partners to create solution on X86 commodity servers providing our clients another inexpensive technology.
Traditionally, the government and the SIs have used proprietary storage systems that are very large, and not cost-effective. They compromise any scale of performance. With Red Hat Storage 2.0 for on-premise, we're able to provide a truly cost-beneficial solution to our customer that is within the Red Hat Enterprise family.
In the storage market we're competing against the big guns—EMC, Hitachi, etc.—and it's been a transition for the customer, because they're used to buying large, expensive systems. Today's economy forces them to look at newer, more cost-sensitive solutions, and as a result we're experiencing fast growth in the storage market.
ExecutiveBiz: How has your past experience helped you grow into your current role?
Lynne Chamberlain: I started in IT sales working for companies like Digital Equipment Corporation, Network Appliance, and Silicon Graphics, which were all hardware companies before I moved into software. I also took a leap and worked for an SI to understand how they pursued programs and their business processes in pursuing government programs.
I led the Government System and Technology group for Unisys, which was about 500 people. Unisys supported the large mainframes under contract at the IRS, Department of Interior, and GSA, among other agencies. At the time, Unisys led with Microsoft or proprietary software, whether it was Unix, or SUN Solaris. It was then that I realized that Unisys was losing market share for not selling Linux. I believed then, as well as now, that open source was the right solution for my government clients. That was 9 years ago, and that's when I made the move to Red Hat.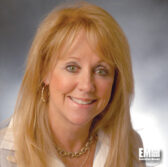 I have never looked back. Red Hat has defined open source. Open source is the direction that the public sector, federal System Integrators, OEMs, and IT partner's have transitioned both internally and with their program submissions.
Red Hat's open source products (Linux, OpenStack, Cloud, Virtualization, Storage, Security, and Middleware) round out a truly, cost-effective, open solution for all of our customers.