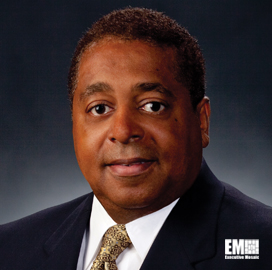 Dr. Melvin Greer serves as senior fellow and chief strategist for service-oriented architecture and cloud computing at Lockheed Martin, where he brings more than 25 years of experience leading systems and software engineering efforts to the contractor's advanced technology office.
Greer is a principal investigator in advanced research studies, and has dedicated his efforts towards advancements in areas including nanotechnology, synthetic biology, complex adaptive systems and biologically inspired mission resiliency.
One of Greer's main focal areas is the budding field of gamification, and he was recently recognized with a 2014 Igniting Innovation in Government Award by the American Council for Technology and Industry Advisory Council for his work on a gamification solution that applies game mechanics, cloud computing and predictive analytics to the development of a national sustainable energy model.
The managing director and senior research fellow at the Greer Institute for Leadership and Innovation also recently penned a book, 21st Century Leadership: Harnessing Innovation, Accelerating Business Succes, that focuses on maturing new leaders and inspiring future innovators.
Greer detailed the federal and energy environment surrounding the solution, and laid out his vision for how this and other gamification solutions can positively alter behavior and generate value for stakeholders.
Innovation Via Federal Gamification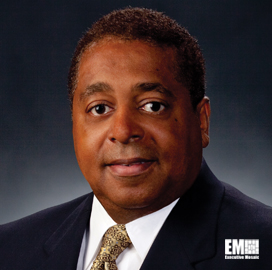 As the influence of the games culture and social media continues to expand, we are able to utilize gamification tactics to provide an innovative method to help the Department of Energy, utilities and energy consumers lower energy consumption and contribute to the development a sustainable energy model.
Federal Gamification is the process of taking game mechanisms and tactics we find in games and applying them to Federal agency missions to derive business analytics that drive mission success and provoke a deeper user experience, engagement and dedication.
Different from games, simulations and virtual worlds, Federal gamification leverages the energy that 55% of Americans, spending more than 10,000 hours annually playing games, and focuses it on Federal agency missions. In this case, the mission is sustainable energy.
The Federal Government is the largest consumer of energy in the world has been looking for innovative ways to educate and engage consumers regarding the cost and impact of energy consumption. Our Innovative Carbon Footprint Gamification framework provides analytics from citizen player data used to support investment priorities for a sustainable energy solution.
Lockheed Martin and Bunchball teamed to build a gamification capability focused on shifting the percent of natural fuel resources to more renewable fuel resources by helping energy consumers better manage energy consumption.  A differentiator in our gamification solution are the analytics captured as players engage the game, which can be used by Federal agencies and utilities to accelerate the development of targeted business models for tomorrow's energy solutions.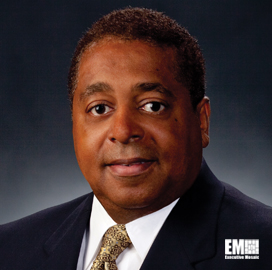 Our solution supports specific agencies and the broader Federal American Climate and Energy Security Act (ACESA) by working to reduce carbon levels by 17% in 2020. The Carbon Footprint Game empowers individuals to take action and collectively work towards a better environment through use of gamification techniques.
This gamification strategy aligns with the President's desire to have "educational software that's as compelling as the best video game". It also supports the innovation initiatives of the newly formed Federal Games Guild whose objectives are to develop innovative games like ours that directly support and drive Government mission capability.
Our Carbon Footprint Game is a game changing innovation in harnessing the user experience via a learning tool and developing the real life mission analytics that prioritize investments for a sustainable energy model. Â By combining game mechanics, cloud computing, big data and mobility, data captured from motivated and engaged players offers the basis for energy data analysis through data analytics and data mining.
The underlying technology collects the traditional type of game analytics focused on player performance, competencies and quest approach and characteristics. Our method is unique in that the business model for agencies is not all on player analytics, but is also designed to provide the Department of Energy the behavior, motivation and priority analytics not traditionally part of a game construct for support of a sustainable energy model.
Lockheed Martin and BunchBall have partnered to create an innovative solution to drive key business and engage key stakeholders from the Department of Energy, Utility Companies, Energy Brokers, the Federal Game Guild, and citizens of the U.S.  We have developed a platform that encourages citizen players to reduce their energy consumption, energy cost and carbon footprint through Federal gamification.
The data captured from the general population during the gamification process is being used and generated to provide analytical data for the DOE and the entire stakeholder community.  Our Carbon Footprint solution features an innovative, interactive and creative method for a sustained dialog with citizen players to maintain and cultivate user interest.
Players are encouraged to engage with each other and their social networks by competing for points while they are being educated and performing actions. The use of smart phones and mobile computing devices, provide the tools to better facilitate this exchange.  New business models are emerging as gamification is providing an effective means to engage people by taking advantage of a humans' predisposition to gaming and social media.
Organizations are beginning to leverage gaming principles in both the consumer world and business workplace to increase public interest in a product or service, drive incentive and behavior management in the workplace, or to provide a new channel for innovation through external tasking and problem solving.
Our approach is built to generate significant savings in energy consumption by citizen players and will provide real analytics in the form of demographic information on energy consumers focused on sustainable energy. The Carbon Footprint Game is working towards meeting the goals of the Clean Energy Act by educating and encouraging others to reduce fuel cost by promoting renewable energy and sustainable energy.
This will help protect against sharply rising costs of traditional fuels used to generate energy.  If the producers of energy and their consumers can work towards this goal, the Environmental Protection Agency (EPA) estimates the average household will spend only $98-$140 per year on energy.
Gamification has become a powerful engagement strategy and trend for solving hard problems faced by government and industry alike. As social media and the gaming culture continue mature, the sky's the limit for solving challenges with scalable and reusable technology.