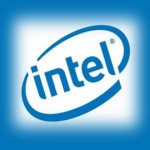 Intel Corp. is set to introduce new wearable devices at the Consumer Electronics Show 2014 as part of the company's efforts to focus on the mobile technologies market, IT Pro Portal reported Friday.
Paul Cooper writes Intel CEO Brian Krzanich intends to shift the company's core business from personal computers to mobile devices.
"We did a very good job of becoming the PC company over the last 20 years or something. That was a battle worth fighting and winning, but the market moved," he said.
Krzanich also told the publication Intel will unveil tablet computers embedded with fresh imaging technologies, among others.