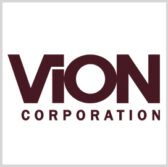 ViON has changed its focus from being a hardware integrator into a solutions and services company, says Carl Fulp, chief technology officer and vice president of product management at ViON.
ViON decided on the shift to follow its research on market trends, and changes in the information technology industry and the company's customer base, Fulp said on the ViON blog Oct. 9.
"Frankly the adoption of converged infrastructure solutions will be the only way our customers will be able to keep up their organization's demand for IT infrastructure to meet their ever growing business and mission needs," Fulp said.
According to Fulp, the company also sees a need for big data enablers, full motion video, scalable storage and virtual desktop infrastructure.