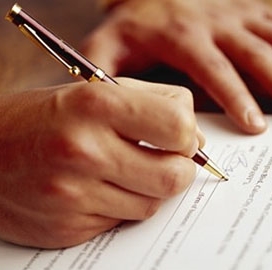 Defense budget cuts are pushing government contractors to court acquisition dollars from other sectors to supplement their business revenues, the Orlando Sentinel reported Oct. 27.
Richard Burnett writes that while enterprises have long been developing and launching products for the commercial market, the diversification field is picking up speed.
According to the report, companies in Central Florida are now cinching deals in auto making, oil, law enforcement, power utilities and healthcare.
"In the past year alone, our commercial business has gone from 5 percent to 20 percent of total sales," said Waymon Armstrong, CEO of Engineering and Computer Simulations, which develops training software and interactive assessment tools.
"Our goal is be up to one-third next year and 50 percent within the next two years," he added.