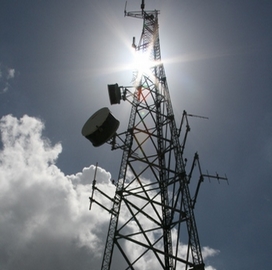 CACI International has awarded TeleCommunication Systems a potential $40.5 million contract to help engineer a wireless communication system for the U.S. Marine Corps.
The subcontract covers 11 base months and one option year and falls the Rapid Response Third Generation vehicle, which government organizations use to procure technology for weapon systems, TCS said Monday.
TCS has received $7 million in initial funds from CACI under the subcontract.
Michael Bristol, president of TCS' government solutions group, said the companies will work to ensure that Marine Corps communications equipment operates at peak efficiency.
The TCS wireless point to point link is designed to help USMC users transmit voice, data and video through a secure network.