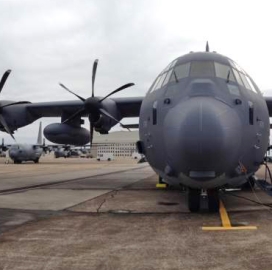 An ATK and Alenia Aermacchi team has been chosen by the Italian Air Force to deploy a mission and weapons system for a multi-mission aircraft.
The ITAF's MC-27J aircraft will be installed with a gun and command and control system  designed to be palletized, offer roll-on/roll-off capabilities and support intelligence, surveillance and reconnaissance operations, ATK and Alenia said Tuesday.
Mike Kahn, president of the defense group at ATK, said the companies will work to provide the Italian Air Force with technology to meet agility, adaptability and cost requirement goals.
The sensor and communication suite is built with data links to help coordinate and manage missions and to allow for a command and control pallet.
The gun system is designed to integrate an ATK GAU-23 cannon and provide an automatic feed system intended to lessen operating expenses and reduce crew size.
The ITAF plans to use the MC-27J to support different missions such as airborne C2-ISR, armed gunship, troop and vehicle deployment, paratrooper deployment, border surveillance and personnel evacuation.