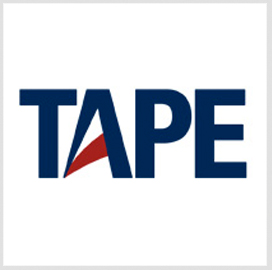 Technical and Project Engineering LLC has won a three-year contract extension to continue helping the U.S. Army manage its training models.
The company will create 69 full-time exempt positions and could potentially expand the number of workers for the contract, which was originally awarded in 2007, TAPE announced Wednesday.
CACI International, Engility Corp., Oak Grove and Ravens Group will continue to serve as subcontractors on the contract.
TAPE will continue working with Army National Guard, Army Training Directorate, Army Commands, the Office of the Chief of Army Reserves and commands such as the Army Special Operations Command.
The Army Special Operations Command will work with TAPE to manage training resources for the command's Planning, Programming, Budgeting and Execution submissions to Congress and Office of the Secretary of Defense.
TAPE will also perform software development support, functional analysis and staff support at the Pentagon and Forts Eustis, Belvoir, Rucker, Gilliam, Sill and Bragg.