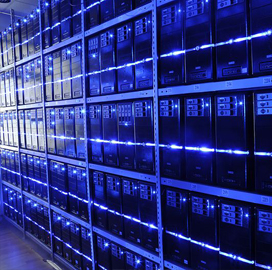 Silicon Graphics International has developed a new server system that works to support Intel's Xeon line of microprocessors, ZDNet reported Sept. 10.
Andrew Brust writes SGI builds hardware to integrate with Cloudera's pre-loaded Apache Hadoop software and MarkLogic's enterprise NoSQL database.
The new SGI appliance is based on the Ivy Bridge microarchitecture and is designed to run on Ethernet and InfiniBand networks, according to the report.
Bill Mannel, SGI vice president of marketing, told ZDNet the company has Cloudera-certified professionals who help clients install Hadoop cluster and MapReduce programming language to manage big data.
SGI has built Hadoop cluster technology for several U.S. government agencies, Brust reports.