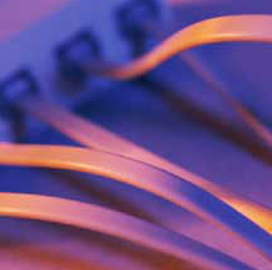 Raytheon and Battelle have joined three other companies for a Defense Advanced Research Projects Agency program to engineer a wireless data network for the U.S. military, Military & Aerospace Electronics reported Monday.
John Keller writes the companies will work to develop a communication link capable of transmitting data at 100 gigabits per second within a single radio frequency channel under DARPA"™s 100G Radio Frequency Backbone program.
DARPA aims to connect nodes of military communication lines and to manage voice, video, Internet and data transmissions, according to the report.
Raytheon"™s Tucson, Ariz.-based network centric systems business unit won a $5.5 million contract and Columbus, Ohio-based Battelle secured a $2.3 million contract, Keller reports.
Silvus Technologies Inc., Trex Enterprises Corp. and Applied Communication Sciences are also participating in the DARPA program.
Researchers will work to transmit 100-gigabits-per-second of data from a 60,000-foot high aircraft to ranges of 125 miles for air-to-air connections and 62 miles for air-to-ground links, Keller writes.