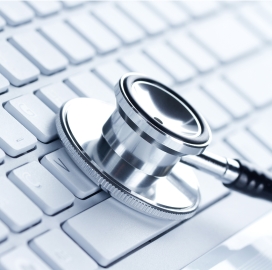 NTT DATA will work with CGI Group to help the state of New York's mental health office implement new technologies for its electronic health record system.
The state's inpatient psychiatric facilities and outpatient clinics care for nearly 695,000 patients per year, NTT DATA said Wednesday.
Under the multi-year contract, NTT Data will provide its Optimum Suite applications and software portfolio to the agency and CGI will help to integrate the suite (click here for more coverage of CGI's work on the project).
"A state-wide, comprehensive and integrated EHR is critical to the New York State Office of Mental Health as they continue to respond to evolving federal, state, and local requirements," said Mike Thomas, NTT DATA Healthcare and Life Sciences president.
"We are very pleased to have been chosen by OMH to assist them with this strategic initiative, and look forward to expanding a long term relationship," Thomas added.
Optimum Suite is designed as a browser-based platform with admitting, discharge and transfer features, as well as an enterprise scheduling system for patient registration processes.