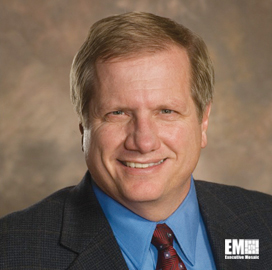 Hughes Network Systems has updated its communications-on-the-move microsat system to deliver data transfer speeds of up to 10 megabits per second over geostationary satellites.
The company demonstrated the increased throughput at an event attended by industry partners and government clients.
The microsat system works to transmit video and data through an aircraft"™s rotor blades over Ka and Ku-band satellite channels, Hughes said Friday.
Rick Lober, vice president and general manager of Hughes"™ defense and intelligence systems division, said that the company's "satellite managed services network" provides worldwide Ka and Ku-band satellite connectivity.
He added that Hughes taps that network to deliver video and data as part of a "system-level solution" that includes antenna and modem technology.
Hughes's microsat system is built to to operate with commercial airborne antennas and integrate with intelligence, surveillance and reconnaissance devices.
The technology is derived from Hughes' satellite broadband platform that seeks to address Federal Information Processing level 2 encryption standard and Wideband Global SATCOM requirements.