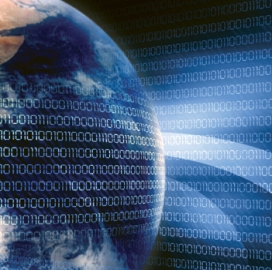 Creative Computing Solutions will offer Nexum's cybersecurity and networking products to federal agencies under a government-wide contract awarded by a National Institutes of Health office.
Agencies will have access to Nexum's product suite under the NIH Information Technology Acquisition and Assessment Center"™s Chief Information Officer "" Solutions and Partners 3 program, Nexum said Thursday.
"CCSi is pleased to offer Nexum"™s cybersecurity products and services as an integral component of the overall healthcare IT solutions we offer to government agencies through the CIO-SP3 program," said Maggie Bauer, senior vice president for healthcare services at CCSi, prime contractor in the program"™s government-wide acquisition contract.
"Nexum is proud to partner once again with CCSi as we continue to build momentum in serving the cybersecurity needs of federal agencies through contract programs like the CIO-SP3," said David Lesser, Nexum president and chief technology officer.
The CIO-SP3 vehicle is worth up to $20 billion over 10 years.