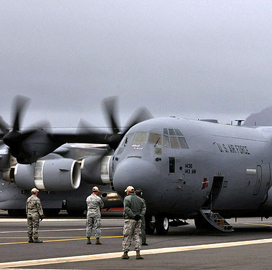 Boeing will partner with Polish Defence Holding to explore collaborative projects involving research and development of defense technologies for Poland and its allies.
PDH supplies military equipment in Central and Eastern European countries and aims to meet the needs of defense customers by investing in modern technology, Boeing said Tuesday.
"We look forward to collaborating with them on potential contributions to Poland"™s drive for defense modernization," said Henryka Bochniarz, president of Boeing Central and Eastern Europe.
PDH is a state-owned group that comprises of 40 companies with a total workforce of 10,000 people.