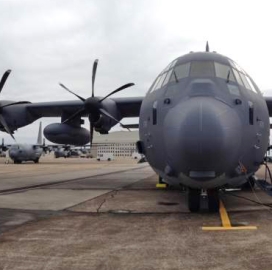 BAE Systems and Boeing expect to receive sales orders from countries in the Middle East that are aiming to bolster their defense postures as programs in the U.S. wind down under sequestration, Defense News reported Tuesday.
Paul McLeary writes executives from both companies discussed ongoing negotiations for deals on the procurement of military aircraft and automobiles in the coming years.
One deal between the U.S. and Iraq BAE's Bradley fighting vehicles could be done by 2014 and Saudi Arabia could also ink an agreement by 2015, according to the report.
Mark Signorelli, BAE"™s vehicle systems vice president and general manager, told Defense News Iraq currently operates some 1,000 units of the company"™s M113 tanker.
Boeing officials told Defense News Libya, Qatar and Saudi Arabia are interested in purchasing the CH-47 Chinook helicopters.
The U.S. and Indonesia agreed on a $500 million sale of the Apache last month.