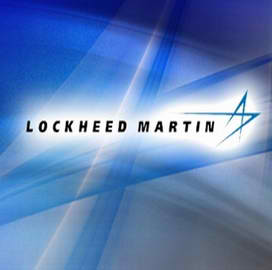 Lockheed Martin has delivered a military communications satellite to a U.S. Air Force base, one of six the company is contracted to provide to the military.
The third Advanced Extremely High Frequency satellite shipped to the Cape Canaveral Air Force Station in Florida and is scheduled to liftoff aboard a United Launch Alliance rocket in September, Lockheed said Wednesday.
AEHF satellites are intended to help the armed forces transmit data such as geographical images and videos in real time for surveillance and battle operations.
According to Lockheed, the satellites also work to protect communications between national leaders such as the president during conflict.
Lockheed is contracted to build the satellite system's mission control segment and two AEHF tactical satellites are currently orbiting the Earth.