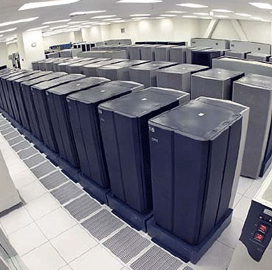 Data center technology provider IO and McLaren Applied Technologies have partnered to help customers build data centers that work to promote energy efficiency and environmental sustainability.
The partnership will work to apply McLaren's simulation, engineering and performance management offerings and address energy issues within data centers, IO said.
"Data centers are integral to all our lives," Geoff McGrath, managing director of McLaren Applied Technologies, told an audience at the Innovation Forum held June 6 in Singapore.
"As the amount of information we collect, process and store continues to grow, the demand for energy will also increase," McGrath said.
IO says data centers account for 2 percent of the total electricity consumption worldwide and the rate is projected to increase in the coming years.
The team will use analytics modeling tools to analyze data usage, seeking to help data centers improve energy and operational efficiency.