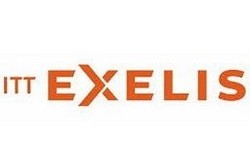 Boeing will support the 2014 Aerospace & Defense Supplier Summit which aims to bring together international businesses and new collaborative opportunities in the manufacturing and production industries.
The three-day affair is to be staged at the Seattle Convention Center which will also hold pre-event meetings between participating vendors looking to explore potential partnerships, Boeing said Monday.
"There is tremendous opportunity in the aerospace market over the next 20 years and collaboration is the key," said Kent Fisher, Boeing Commercial Airplanes"™ supplier management vice president and general manager.
The company intends to stage a demonstration on March 11 that will include speeches by senior executives in the aerospace field.
Four Boeing business units, namely commercial airplanes; defense, space and security; engineering, operations and technology; and the shared services group, intend to participate the summit.
BCI Aerospace, in cooperation with the Washington State Department of Commerce, will host next year"™s Aerospace & Defense Supplier Summit under the sponsorship of Accenture, Washington Aerospace Partnership, and Renton City.