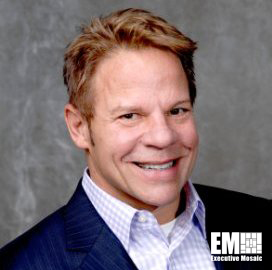 When Charlie Thomas looks out over the market for communications service providers (CSPs), he sees an intensely competitive landscape dotted with new technologies, applications and services that threaten to relegate established CSPs to mere "dumb pipes" of outdated models and inefficiencies.
Writing in the Innovation issue of Pipeline Magazine, the CEO of Razorsight, the maker of cloud-based analytics solutions for communications firms, says exploding data growth and the "all-things-connected" world are placing pressure on the traditional "silo" approach to products, markets and customers.
As more consumers use more devices, smartphone and tablet users will each generate and consume a zettabyte of information by 2020, in what the serial entrepreneur terms at the "˜Zettabyte Age."™
Outside of the "intense" pressures on providers, declining average revenue per user, and a flood of new market entrants "with significant economic advantages," another thing is clear to Thomas:
"The market opportunity has never looked better" for CSPs.
_ _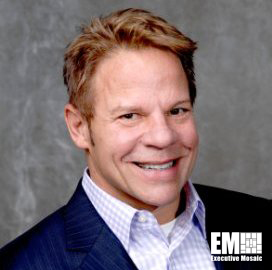 In his article, Thomas maintains that the winners in this burgeoning era will be CSPs that operate a new economic model based on mass personalization that leverages predictive analytics to enable CSPs to serve customers in new ways.
"In a market saturated with look-alike competitors and me-too products, customers seek true differentiation between their service providers," Thomas writes.
"Increasingly, "˜meaningful separation"™ from competing products rests on a CSP"™s ability to create personalized offers that deliver exactly what each customer demands."
Providers can work to maximize profitability, Thomas writes, by placing strategic emphasis on their most-profitable customers by product and location.
Optimally and effectively delivering custom on-demand services requires providers to efficiently allocate their resources and efforts by segment, network impact, expected return on investment and profit potential.
But, the true catalyst of differentiation, value and profits is predicting consumption preferences "down the road," and knowing the associated costs and network impact of meeting their needs through personalized product development.
The key to accomplishing business goals in the zettabyte age, Thomas says, is predictive analytics: the collecting, analyzing and manipulating of data into foreward-looking "actionable intelligence."
_ _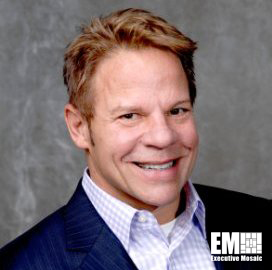 Big data platforms draw information from hundreds of sources, including network feeds, inventory, customer relationship management platforms and customer care and activation.
This provides significant insight into the demands and usage of customers, and represents an important separation from legacy operations that often struggle with much more basic tasks.
"Siloed big data platforms are plagued by contradictory definitions of metrics," Thomas writes, "that make it impossible to answer even the simplest question, e.g., 'What is a customer?'."
"Many CSPs continue to lose ground because the answers to their most fundamental business questions remain a mystery."
Big data platforms also integrate information from billing, accounting, enterprise resource planning and pricing, to help determine customer worth and direct contributions, now and in the future.
Providers can leverage this insight to better adjust to the internal requirements and network infrastructure costs of fulfilling the most profitable customer demand.
However, just having a platform isn't enough.
"The irony is that some CSPs still aren"™t aware of how they"™re being shortchanged by their own big data platforms," Thomas writes. "Ask them if they have a big data analytics solution and they respond with an emphatic "Yes!"
"But when you take a close look at their platforms a different picture emerges, one with some obvious problems."
_ _
Thomas says Razorsight emphasizes that applications' systems and designs must enable CSPs to answer the "right" questions, in part through specific analyses and multivariate statistical capabilities.
All the data in the world is not worth anything if you do not have the "power to drill down for rapid-fire analysis and problem identification" through three-dimensional visualization and other tools.
He points to forecasting as a tool for "transformative predictive analysis," using "what if" scenarios and simulating outcomes with given constraints and opportunities.
This means leveraging econometric and statistical algorithms with inputs from every part of your business and integrating this analysis into your core business decisions.
"It must also be capable of becoming an integral part of your everyday business," Thomas writes. "Ease of access across the organization is a must."
This pulls resources, insight and participation from across the organization as providers strive to make the most informed decision. Packaged with support from industry and data experts, Thomas cites this is as a powerful tool to put providers ahead of customer demand and ahead of competitors.
"Predictive analytics arms that company with the precise data it needs to craft tailored products that match and serve its customers"™ needs," Thomas says towards the end of his article.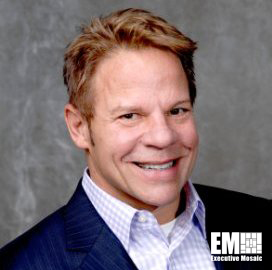 "Just as important, this 'harbinger' application informs the company of the best ways to market products, ensuring rapid acceptance and a loyalty-boosting, positive experience for customers at the right investment threshold, which is critical for establishing profit optimization.
"Looking ahead, many in the telecom industry believe that predictive analytics focused on customer, product and location data will become the new norm, a capability that all CSPs will demand."