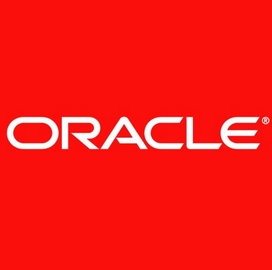 Oracle will provide its health sciences applications for a cancer center's enterprise analytics initiative aimed at developing new personalized cancer treatments, the company announced Thursday.
The University of Texas MD Anderson Cancer Center wants to integrate clinical, genomic, financial, administrative and operational information from internal and external sources to develop new care methods.
"Leveraging data and information to drive more effective resource utilization, improve operational efficiency, and level patient volumes across the days of the week is becoming increasingly more important," said Craig Owen, director of clinical analytics and informatics at MD Anderson.
Oracle will also help the center run its Moon Shots Program, an effort to convert scientific discoveries into clinical advances with the goal of reducing cancer deaths.
"We are honored to be a part of this important initiative and to be working with such a world leader in oncology research and care," said Neil de Crescenzo, Oracle senior vice president and general manager for health sciences.
MD Anderson will also deploy Oracle Enterprise Healthcare Analytics, Oracle Database and Oracle Business Intelligence Enterprise Edition.