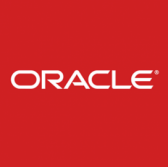 Tom Magnani joined Triple Canopy as its chief financial officer in August, 2007.
In that position, Tom is responsible for the development of strategies that support Triple Canopy"™s operations and growth. These responsibilities include oversight of the finance, contracts and pricing functions.
The 30-year industry vet has held senior management positions in both large and small government contractors, including ManTech International, Gray Hawk Systems, Veridian Corporation and Camp, Dresser & McKee.
Among the responsibilities in these roles were cash management, financial budgeting and projections, M&A due diligence and banking relationships. In addition, Tom spent nine years with Arthur Andersen & Co. in its Washington, D.C. office specializing in the audits of government contractors.
Tom earned his B.S. in Accounting at the University of Maryland and is a Certified Public Accountant.