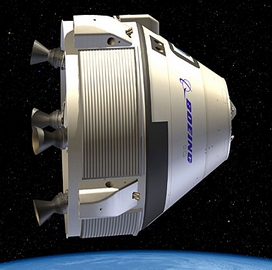 If both Congress and the State Department approve proposed Defense Department rules on international drone sales, up to 66 countries would be eligible to buy them from U.S. contractors, Reuters reports.
Doug Palmer and Jim Wolf report the Obama administration wants to have a single licensing agency oversee one list of items subject to export controls.
Currently, the State Department and the Commerce Department administer their own individual lists for both munition and commercial items, the report says.
At Wednesday's ComDef defense industry conference, Northrop Grumman CEO Wes Bush said streamlined export controls would help the company increase its international arms revenues, which make up for 10 percent of total revenue.
Richard Genaille, deputy director of the Defense Security Cooperation Agency, told the audience the Pentagon worked to clear a wide path for contractors to sell drones overseas, the report said.
The DSCA is responsible for administering the U.S. foreign military sales program.
U.S. agencies have worked through the State Department's U.S. Munitions List to see what items can be moved to the Commerce Department's Commercial List, Defense Technology Security Adminstration Jim Hursch said, according to Reuters.
Wes Bush: US Export Controls Hurt Unmanned Market Leadership