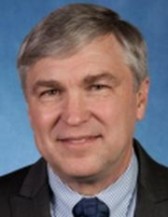 Harris Corp. has won a $26 million contract to update soldier waveform radios for the Defense Department"™s wideband tactical communications network, the company announced Monday.
The five-year indefinite-delivery/indefinite-quantity contract covers upgrade, maintenance and continuing support of the Joint Tactical Radio System program.
SRW is a Pentagon voice and data waveform meant to extend battlefield Internet Protocol networks during tactical operations.
Harris' RF communications business has previously provided waveform ports for its Falcon family of radios and waveform testing, said George Helm, president of the Defense Department business.
Upgrades will be placed in the JTRS program's information repository, which assists in software reuse in military tactical radios.
Harris has integrated the AN/PRC-117G and AN/PRC-152A with the JTRS program's joint enterprise network manager to help provide interoperability with tactical radios built by other vendors.
The company's Falcon III AN/PRC-117G manpack is National Security Agency-certified for a Type-1 implementation of the soldier radio waveform.
The Army used both the AN/PRC-117G and AN/PRC-152A units as part of its Network Integration Evaluation exercise at Fort Bliss, Texas and White Sands, New Mexico, the company said.